What extra precautions are we taking to prevent the spread of Covid-19?
Why People Choose Us
Papillion's Premier Dental Experience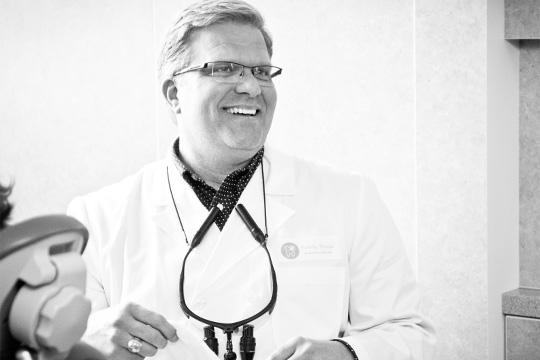 Dr. Micah Jeppesen
Dr. Jeppesen was born in California, in March of 1965.  He graduated from Joshua High School in 1983 and the University of Texas in 1989.  He received his Doctor of Dental Surgery degree from the University of Texas Health Science Center San Antonio, Texas in 1993 and was shortly thereafter commissioned in the United States Air Force Dental Corps.  Stationed here in Nebraska, he and his family developed a love for the people and climate of the region.  They decided to make Nebraska their home.
Dr. Jeppesen received outstanding training from the Air Force, even serving at Guantanamo Bay, Cuba, where he enhanced his diagnostic and emergency skills under less than ideal conditions.  He is currently a dental advisor and consultant to several local nursing homes and alternative care facilities, and in 2016 was ranked as one of the top 100 dentists in the United States.